nanoHair90 is revolutionary & Mysterious invention for hair restoration and
super effect for all kinds of hair loss: alopecia
and Men & Women
It is great effectual herbal hair growth product with Far Infrared Contented solution
to awaken & stimulate follicle cell.
anti-hair loss and help hair growth safety without side effect.
repair hair follicle cells, increase hair growth
new hair regrowth within 3 months with confidential formula
great solution for all kinds of hair loss problems
World Unique Dermatologic Nano Stimulation Technology by Far Infrared Ray(FIR) for
fast absorption of key ingredients & active nutrition delivery into follicle
Mechanism
awaken & stimulate Hair Follicles and roots by Far Infrared Ray
accelerates blood circulation on scalp
hair restore and grow with proprietary organic herb extraction inherited by
oriental medicine
accelerates blood circulation on scalp
improves hair quality
Hair Loss stop in 5 days,
Hair Restoring start from 7 days
95% Hair Restoring within 90 days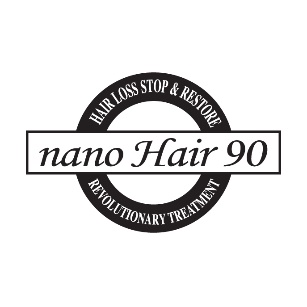 Scientifically proven Formula of Mysterious oriental natural herb extracts \
inherited from oriental medical medicine

nanoTec R & D team: Dermatologists, Scientist of Herbal medicine, Researcher of Hair Loss and Nano bio scientist have achieved proprietary unique formula, positively completed clinical testing by qualified hospitals, achieved manufacturing certificates & approval related with safety, side effect and quality stability.
The fundamental principle of nanoHair 90 is
to dissolve & eliminate impurities and fat in pores,
stimulates Hair Roots with fast supplying nutrition,
recover disappeared cell,
restore hair loss & scalp layer,
accelerates blood circulation on scalp
accelerate rapid hair grow,
Resistant to DHT( Dihydrotestosterone) which is primary cause of Hair
Loss: Androgenetic Alopecia or male pattern baldness.